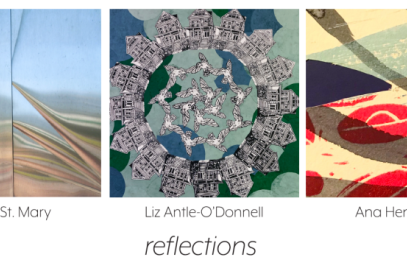 REFLECTIONS At Kehler Liddell Gallery
Date:
Thursday, January 6, 2022 - 11:00am

to

Sunday, February 6, 2022 - 4:00pm
Description:
January 6th – February 6th, 2022 Liz Antle-O'Donnell - Ana Henriques - Mark St. Mary
This January, Reflect at KLG Three artists' newest collections center on reflections. When speaking together about their upcoming exhibit, the three artists realized a common theme between their works. Either literal reflections in nature, or through the act of reflecting upon a time or place, the idea of reflections binds these collections together. 
873 Whalley Avenue New Haven, CT 06515 kehlerliddell@gmail.com 203-389-9555 Gallery Hours Thursday 1 pm - 6 pm Friday 1 pm - 6 pm Saturday 11 am - 5 pm Sunday 11 am - 5 pm