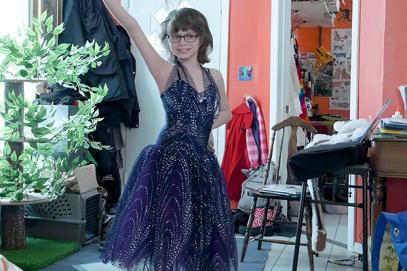 Film Screening and Q&A: 'Little Miss Westie'
Date:
Thursday, November 15, 2018 -

8:00pm

to

10:00pm
Location:
Southern Connecticut State University
Adanti Student Center Theater
501 Crescent St.
Description:
"Little Miss Westie" is a moving documentary following two transgender siblings, Ren (trans girl) and Luca (trans boy), as they navigate puberty, school, dating, and family during the Trump era. Ren is competing in the Lil Miss Westie pageant as perhaps the first out trans girl, if she has the nerve to come out while on stage. Her older brother, Luca, coaches her on posing, make-up, and talent because he competed six years ago when he was living as a girl. A poignant and complex family portrait, "Little Miss Westie" challenges fundamental ideas about gender identity and parenting, while entertaining audiences as this tween and teen bicker, explore, and compete, all while coming of age.
Following the screening, there will be a Q&A with the filmmakers, Dan Hunt and Joy E. Reed; Ren and Luca; and their parents. Their mother, Shelley Stoehr-McCarthy, is an adjunct professor of English at Southern Connecticut State University.