Submitted by noe on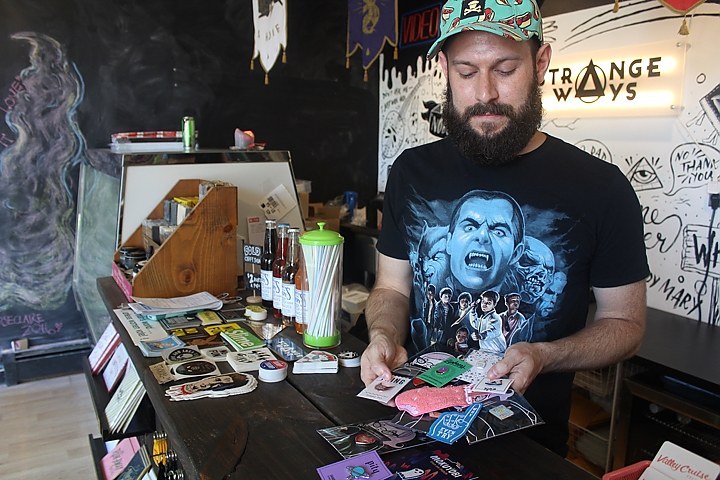 August 8, 2016, by Aliyya Swaby- "Alex Dakoulas recognized the cursive letters outlined in orange and blue on major clothing retailer Wet Seal's website, and realized: his store had been ripped off.Wet Seal was selling an iron-on patch that used the exact design of independent artist Vaughn Fender — an exclusive design found only at Dakoulas' store Strange Ways in Westville.Dakoulas and Fender had collaborated on the patch, which reads "Oh Yeah" in bright script, and sold nearly 100 in a limited run by early summer.Dakoulas immediately took to social media to protest the knock-off item for sale, writing a post last Tuesday on Strange Ways' Instagram page that netted more than 300 likes.
"The exclusive patch design we released with @vaughnfender has been copied by @wetseal—they didn't even *try* to adjust it! Two different (crappy) Etsy shops also recreated it for sale!" he wrote.Strange Ways has more than 28,000 followers on Instagram. Some of them bombarded Wet Seal with angry messages" Click
HERE
to comment and read full article. 
Click HERE to read the full article and to comment.