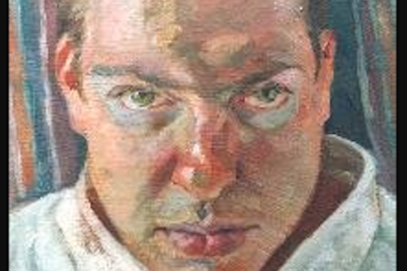 Finding Your Confidence with Portraiture
Date:
Friday, June 17, 2022 - 6:30pm

to

Friday, December 16, 2022 - 9:30pm
Description:
This workshop series is aimed for beginner - intermediate students, but all are welcome. The workshop will cover the basics of drawing and painting portraits, featuring a specific portrait subject each month. From hands to noses and more. Third Friday of the Month. Starting June 17th, 6:30 – 9:30 @ Kehler Liddell Gallery, 873 Whalley Ave, (Westville) New Haven CT 06515 The first session will be an overview sampler of sketching and composing for a successful portrait. The series continues in the Fall on the Third Friday of the month: September -December. Session instruction for the series TBA before each class (focus will include: hands, nose, eyes, etc.) Working the whole face will be emphasized.
June 17
September 16
October 21
November 18
December 16
Cost $25/ per session, please sign up for each session you wish to attend on Eventbrite. Classes are held in a large room, proof of vaccination required, masks are suggested (max 10 people) A suggested list of supplies will be sent 2 weeks before the class. Also see our First Friday Figure /Portrait monitored drawing sessions, great way to practice your new skills. Instructor Heidi Harrington Award winning portrait artist, Heidi Harrington, was born and educated in the U.K. A recipient of the Royal Academy of Arts Richard Ford Award, and the Elizabeth Greenshields Foundation Award, she has exhibited multiple times with the Royal Society of Portrait Painters, and at the UK's National Portrait Gallery as a part of the BP Portrait Award, and has been featured in solo exhibitions at London's Riverside Studios and The Beatrice Royal Art Gallery. Her portraits of notable celebrities in the world of UK comedy, from Monty Python's Terry Jones to Ronnie Corbett OBE, Nigel Planer and Mark Gatiss, resulted in her solo exhibition, Stand-up Sitting at London's Riverside Studios. She has also been commissioned by such luminaries as golfer Nick Faldo, and ABC TV's Robert Krulwich. She moved to New York in 2004 and now lives and works as a portrait painter and art instructor in New Haven/ Westville, CT.
GROW with ART: This workshop is presented by ArtEcon Initiative, whose mission is to produce low cost, accessible arts and community programs in the Westville-West Rock neighborhoods of New Haven, CT. Scholarships are available. Open to residents of all locations. Workshops are made possible with support from the CT Humanities (CTH) SHARP (Sustaining the Humanities through the American Rescue Plan), The Pincus Family Foundation, and the CT Dept of Economic Development of the Arts.